Unique products all around the world
The unique climatic conditions and a management oriented to sustainable production configure unique characteristics for our products.

✅ Rigorous Patagonian climate
✅ Pest control with very low levels of toxicity
✅ Unique products all around the world
Our farm is located in Valle Medio, an area that changes colors, dyeing yellows and oranges in autumn, gentle green in summer, browns in winter and pink, white and green in spring when the plants start to bloom.
To the rigorous climate that reigns in the Argentine Patagonia, the purity of the irrigation waters coming from the melting of the Andes is added. And if we consider that in Frutas Lanin we use a pest control system with the lowest residual toxicity in the region, we are combining 3 characteristics that highlight our products as unique in the world.
Our company produces Pears, Apples and Peaches, with almost 20 varieties in total, which allows us to supply a wide range of the needs of our customers around the world.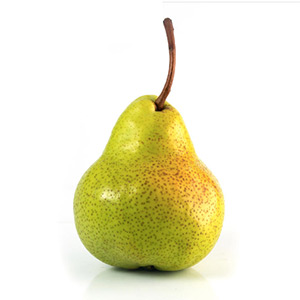 Exterior:
Pale green skin, which matures to full yellow.
Interior:
Very soft, pale white.
Experience:
They have the classic flavor of this variety, with abundant juice and a very smooth texture.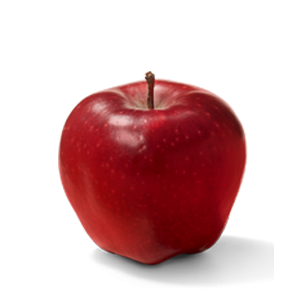 Exterior:
Deep red to bright red, classic apple shape and sometimes slightly scratched.
Interior:
White flesh, soft texture.
Experience:
Red Delicious apples are a classic, with soft sweet flavors and only a few notes of acidity.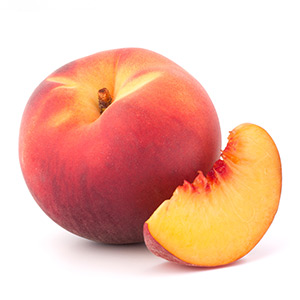 Exterior:
Yellow, sometimes with a bright pink color if there are cold nights before harvest.
Interior:
Fine and smooth, with white or cream colored flesh.
Experience:
Fine skin, consistently sweet and crunchy, with a silky texture.
Processes that allow us to meet the high quality standards that our products meet.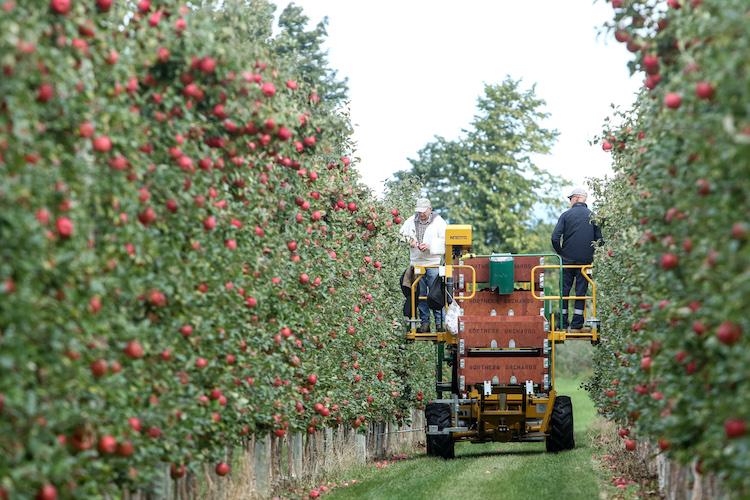 Harvest
During the harvest we apply all our 45-year perfected processes, optimizing resources, with responsible care for people and our environment.
Sorting, washing and polishing
In the production facilities, we proceed to the washing, polishing of fruits, for subsequent packing and palletizing.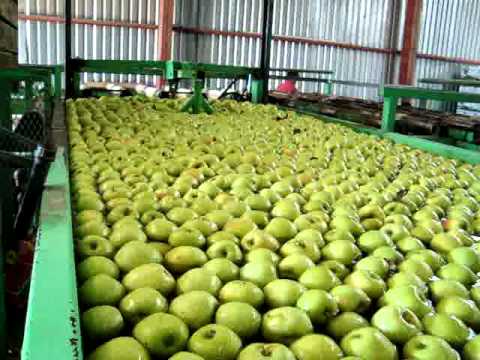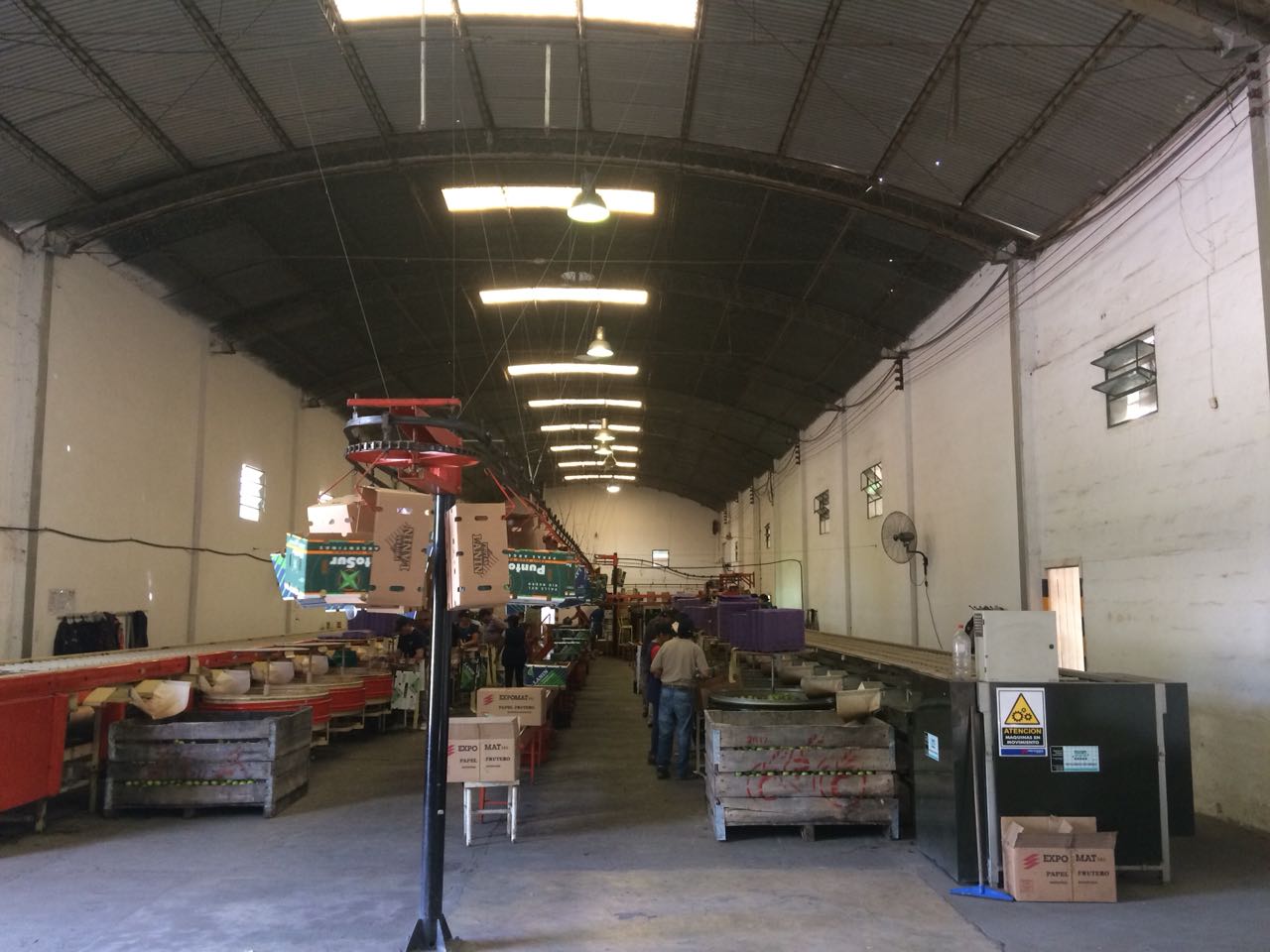 Package and Palletizing
Our pears, apples and peaches, once in their packaging, are delivered to the transport, which will begin its journey to the different destinations in which they were marketed.
All Year Availabillity
01
JAN
🍐 Beurre Giffard, Red Barlett
🍎 Pink Lady, Royal Gala
🍑 Caroline, Super Rich, Rich Lady, Legal Lady, María Bianca, Sweet September, Su Merced

02
FEB
🍐 Williams, Red Bartlett, Abate Fetel, Beurre D'Anjou, Packham´s Triumph, Golden Russet Bosc
🍎 Pink Lady, Royal Gala
🍏 Granny Smith
🍑 Caroline, Super Rich, Rich Lady, Legal Lady, María Bianca, Sweet September, Su Merced

03
MAR
🍐 Williams, Red Barlett, Abate Fetel, Beurre D'Anjou, Packham's Triumph, Golden Russet Bosc
🍎 Royal Gala, Red Delicious y Clones
🍏 Granny Smith, Golden Delicious
🍑 Caroline, Super Rich, Rich Lady, Legal Lady, María Bianca, Sweet September, Su Merced

04
APR
🍐 Williams, Beurre D'Anjou, Packham's Triumph, Golden Russet Bosc
🍎 Red Delicious y Clones, Cripps Pink
🍏 Granny Smith

05
MAY
🍐 Williams, Beurre D'Anjou, Packham's Triumph, Golden Russet Bosc
🍎 Red Delicious y Clones, Cripps Pink
🍏 Granny Smith

06
JUN
🍐 Williams, Beurre D'Anjou, Packham's Triumph
🍎 Red Delicious y Clones
🍏 Granny Smith

07
JUL
🍐 Beurre D'Anjou, Packham's Triumph
🍎 Red Delicious y Clones
🍏 Granny Smith

08
AUG
🍐 Beurre D'Anjou, Packham's Triumph
🍎 Red Delicious y Clones
🍏 Granny Smith

09
SEP
🍐 Beurre D'Anjou, Packham's Triumph
🍎 Red Delicious y Clones
🍏 Granny Smith

10
OCT
🍐 Beurre D'Anjou, Packham's Triumph
🍎 Red Delicious y Clones
🍏 Granny Smith

11
NOV
🍐 Beurre D'Anjou, Packham's Triumph
🍎 Red Delicious y Clones
🍏 Granny Smith

12
DEC
🍎 Red Delicious y Clones
🍑 Caroline, Super Rich, Rich Lady, Legal Lady, María Bianca, Sweet September, Su Merced

Contacto/Contact/Contato
Oficinas / Offices / Escritório
Austrade SRL:
Contacto: Jorge Cecowski, Gustavo Diaz
La Pampa 1515 Of. "B" – (8332) General Roca - Rio Negro
+54 2984 436880
Vidt 1857 1°B – Ciudad Autónoma de Buenos Aires - Argentina
Contacto: Martin Cecowski Palacio, Hebe Palacio
+54 11 48218766
Surcosur SRL. Ruta 250 km 264 – Pomona – Rio Negro
Contacto: Marcelo Gonzalez, Egle Bronzetti
+54 2946 494614
Escríbanos / Write Us / Escreva para nós
Por favor complete todos los campos / Please complete all fields / Por favor, preencha os campos do formulário